We, at Wimbledon Day Nursery, appreciate and respect the amount of trust it must take, and perhaps the reservations you may have, in leaving your baby at a nursery.
We can assure you that your child will be in a loving and stimulating environment with staff who are there because of their love of children and excellent abilities to take care of them. We want to be a nursery that offers you an outstanding service so you can go about your day with peace of mind knowing your child is in the best possible hands

Each of our baby rooms hold 9 babies per session and caters for children from the age of 3 months through to 18 months. This room will be as interactive and stimulating as possible giving your child the opportunity to explore and experience and constantly learn in a caring and nurturing environment.
Your baby will have a Key Worker, a member of staff who will be responsible for the day to day wellbeing of your baby during their time at nursery. Your baby will develop a close bond with this member of staff and a mutual respect and understanding making their time at nursery a more special experience and making nursery a place they feel loved, secure and safe to explore.
All staff will follow the Early Years Foundation Stage to provide your child with a range of play opportunities to develop sense of self and social awareness, sensory play to explore and experiment with the world around them, soft equipment play to develop their physical selves and gross motor skills, songs, stories and craft activities for their creative and social selves and lots of cuddles and encouragement to keep them going throughout the day
We understand the importance of routine and structure in a child's life and will follow your individual routines to keep a consistency for your child between home and nursery as well as having a fun filled routine of our own. All milks, nappies and care routines will be provided according to your wishes. There will be breakfast, lunch and dinner provided by our kitchen as well as two daily healthy snacks otherwise alternatively we will work alongside yourselves and offer a weaning menu depending on the age and stage of your baby. Your baby will be able to sleep throughout the day whenever it is necessary in individual cots. Please bring any comforters, soothers or sleep suits that your child may need.
We believe that all children should be offered the opportunity to play in the outdoor areas everyday regardless of weather conditions as long as they have the right clothing and activities provided. We are lucky to have two large gardens, a nature garden and a sensory room that children can access. Staff plan in activities and share the areas to offer children a wide range of experiences including mud play, sensory play, sand and water areas, climbing areas, planting and exploring nature.
7.30 – 9.15

Breakfast time and free play

9.15 – 9.30

Circle time – songs

9.30 – 10.15

Snack / group activities and messy play

10.15 – 10.45

Garden Time

10.45 – 11.15

Sensory Play

11.15 – 11.30

Circle Time – stories

11.30 – 12.00

Lunch
12.00 – 2.00

Sleep Time/ free play

2.00 – 3.15

Snack / group activities and messy play

3.15 – 3.45

Garden Time

3.45 – 4.15

Heuristic Play

4.15 – 4.30

Circle time

4.30 – 5.00

Tea time

5.00 – 6.30

Free Play/sensory play
We believe if we work together with parents we can create the best possible early experience for your child. We ask all parents to be as involved with their child's nursery life as they wish to be. We have parent observation forms for you to share your child's achievements and their interests or activities you have done over the weekend.
We have an individual family story book and English as an additional language book so you can put in photos and words for your baby to have a piece of home in the nursery and to enable staff to communicate with your baby using familiar words and pictures to reassure them.
In our Baby Room we have ICT story books for you to take home and share with your child in your home language or to record their responses. We also teach your baby how to use baby sign through songs and daily routines and share these with you through our parent boards and a termly song and sign morning. You are also welcome to come and share a favorite activity, story or song with all the other babies in the room or offer ideas to staff to include in their day with your child.
As your child is transitioning into the next room you will receive a transition pack from us which gives you information about the staff, routines and additional activities and developmental milestones that go with each room to help you and your child prepare for the upcoming change. In addition to this staff will offer transition meetings between rooms which offers you the opportunity to discuss changes in care, hear about your child's current development and meet your child's new key person.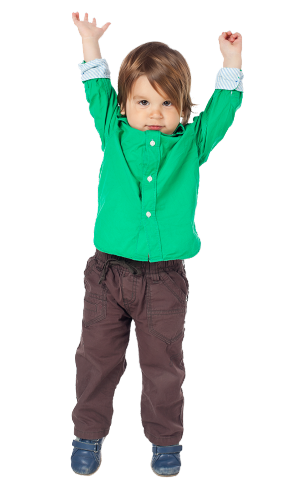 We are a, well positioned nursery in walking distance of South Wimbledon tube station, Wimbledon train station, Merton Park tram station and many local bus routes